Guided Tours

Join one of our free Saturday tours by booking your place below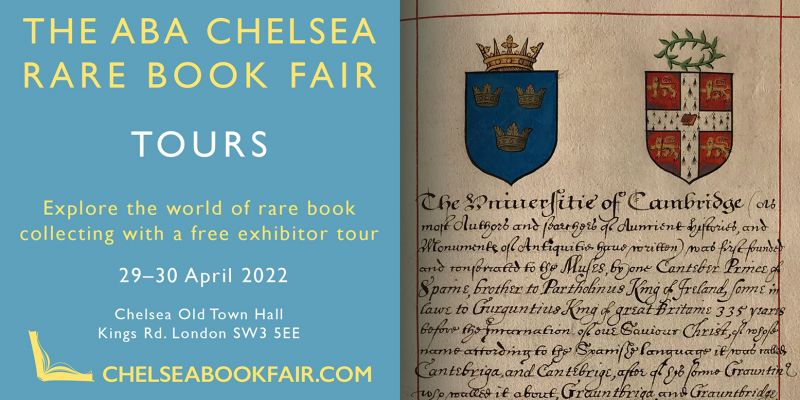 Manuscripts or Associated Copies
Join bookselling expert Christian White as he leads you through the magical world of manuscripts and association copies.
At a book fair like Chelsea a manuscript can mean anything from a single leaf, once part of an illuminated medieval prayer book, to a letter written by J K Rowling.
From his own stock Christian White will introduce you to a beautiful 1619 handwritten account of the early history of Cambridge University. Association copies are books that have been owned or inscribed by someone interesting - among other things Christian will show you a fine presentation copy inscribed by the pioneer of computing Charles Babbage to a close friend.
Whether you're an archivist or bibliophile fascinated by the handwritten word, do not miss this wonderful chance to delve into the rich history of books.
Free - Saturday 30 April - 2pm - Stand 22 - Christian White Rare Books
---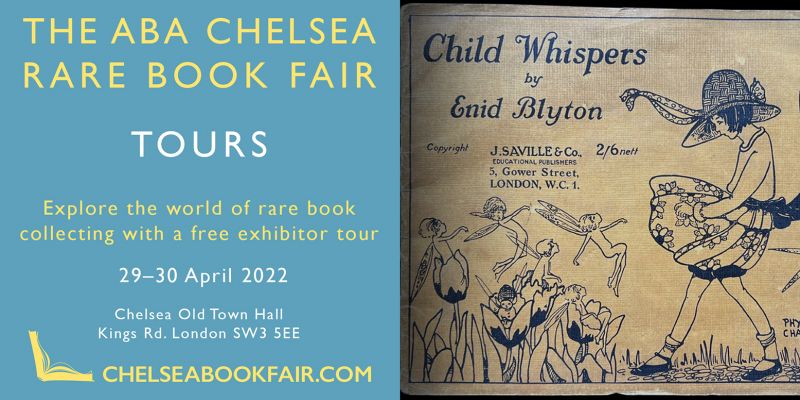 Highlights of Modern Firsts/Illustrated and Children's Books
Have you ever wondered what makes a book so special? Join expert Les Ashton as he demonstrates the qualities to look out for when collecting.
In this tour, we will look at what qualities give a book a highlight status.
Through the books on display at the Fair, including illustrated classics and vintage children's books, you can join expert bookseller Les Ashton as he looks specifically at the role signatures, associations, rarity, fashion, and media play in affecting a title's desirability and value. The tour will last about 40 minutes and we will visit a range of book dealers to demonstrate these features.
If you are a budding collector, then this is the perfect primer to learn the basics and ask questions in a friendly and energetic environment.
Free - Saturday 30 April - 3pm - Stand 59 - Ashton Rare Books

---